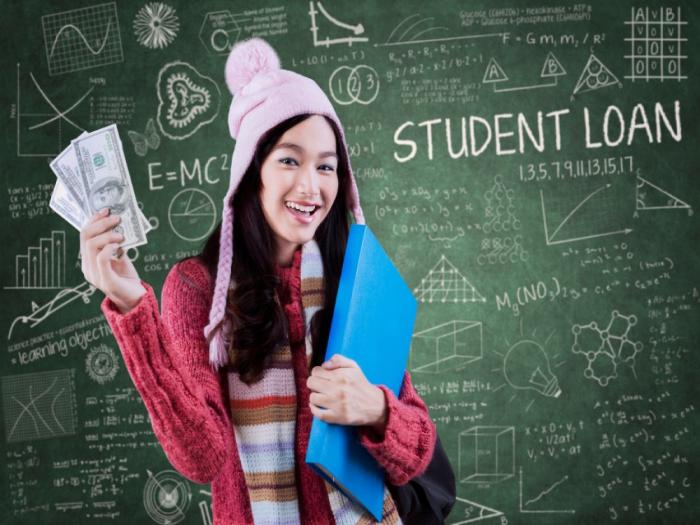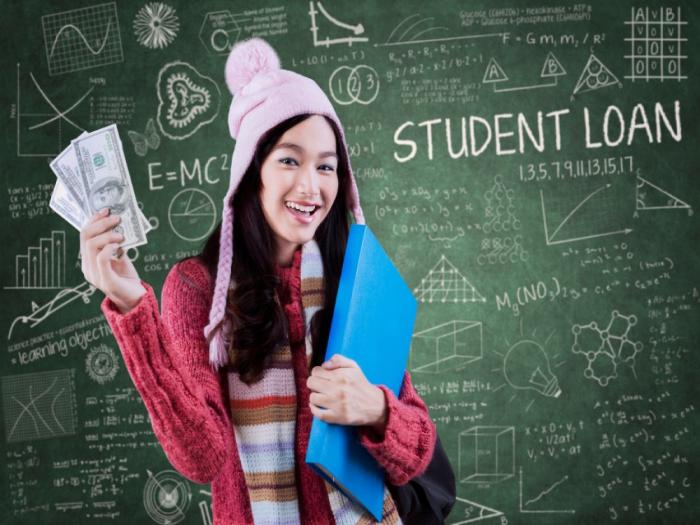 What Is the Difference between Subsidized and Unsubsidized Loans?
If you're enrolling in a college program, you may be taking out loans to help you manage the cost of your education. The William D. Ford Federal Direct Loan Program is a government program that offers federal loans to students. There are differences between subsidized and unsubsidized loans, in terms of eligibility and benefits. Some students qualify for both types of loans, each of which are paid back in different terms. Below is information on subsidized vs. unsubsidized student loans:
Subsidized Loans
Subsidized loans are distributed based on a number of factors, and they have repayment rules that are different from unsubsidized loans:
Only undergraduate students are eligible.
The school determines the amount of the loan based upon financial need.
The award amount can't be greater than the financial need.
The U.S. Department of Education pays interest on the loans when you're enrolled at least half time, during the first six months after leaving school, and during deferment.
The current interest rate is 4.29%.
Unlike unsubsidized loans, there is a time limit on how long a student can request a subsidized loan, which is called the "maximum eligibility period." This period consists of 150% of the student's program length. For instance, if a program lasts for three years, the student will be able to apply for a subsidized loan for 4.5 years of enrollment.
Unsubsidized Loans
When deciding between subsidized or unsubsidized, it's important to know that unsubsidized loans have fewer rules than subsidized loans, but they may not be as cost-effective in the long run. For unsubsidized loans:
Both undergraduate and graduate students are eligible.
Eligibility isn't based on financial need.
The school determines the amount of the loan, based on costs of attendance and on your other financial aid.
You are responsible for interest even while attending school.
Unpaid interest is capitalized (added to the principal).
The current interest rate is 4.29% for undergraduates and 5.84% for graduate students.
While a student will generally end up paying back more for an unsubsidized loan than he would for a subsidized loan, these loans also have fairly low interest when compared to loans that aren't distributed by the government.
Am I Eligible for Federal Loans?
Students are eligible for federal loans if they are attending school at least half time. While most colleges accept federal loans, certain colleges don't, particularly if they are independent institutions that aren't fully accredited. Students who apply for the loans must be working toward a degree or certificate, and they must not be in default on previous federal loans.
Students who wish to receive a federal loan must also not be incarcerated and must have obtained a high school diploma, GED, or appropriate schooling. Only U.S. citizens and eligible noncitizens can receive federal loans. An eligible noncitizen can include a permanent resident. While subsidized loans are granted based on financial need, an unsubsidized loan is available to anyone who meets the other requirements.
How Can I Apply for Federal Loans?
You can apply for both subsidized and unsubsidized loans by filling out a Free Application for Federal Student Aid (FAFSA), either through the website (fafsa.ed.gov) or through requesting a paper copy. When you apply on the website, the application will be processed within 3 to 5 days. Through the mail, it takes about two to four weeks. Applications can be submitted starting January 1st of each year, and the application window closes every June 30th. Those who get their applications in early can expect to receive their award letters from the end of April through May.
In order to complete the FAFSA, you'll need the following information on hand:
Your social security number or alien registration number
Your parents' or guardians' social security numbers (if you're under 24)
Your driver's license or DMV-issued ID card (if applicable)
Financial information, including bank accounts and investments
Your parents' income tax information from the previous year
Once your award letter has been received, you 'll be able to mark which loans you would like to accept. It's a good idea to only select the loans you feel are necessary in order to receive your education. Once you've accepted your loans, you'll sign a promissory note and complete entrance counseling. These requirements help you understand the details of your loan contract, as well as how to best prepare for repayment once you're done with school.
Getting financial aid for college may seem scary; however, federal student loans have a much lower interest rate than other types of loans or lines of credit that you'll take out throughout the course of your life. While it's important to exercise discretion when acquiring any type of loan, utilizing government resources can often help students achieve their academic goals. If you're considering attending college or taking out loans for the first time during your ongoing education, it's good to be as informed as possible about all your options, as well as what each option entails.
Source:
Federal Student Aid: An Office of the U.S. Department of Education (studentaid.ed.gov)