In this day and age, the odds of losing your Social Security card seems relatively low. There is no real need to carry the card with you on a daily basis. Yet, every year, individuals lose their Social Security card and need to replace it.
Using The my Social Security Website
If you are unable to locate your Social Security card, you will need to apply for a replacement. You can do this by going to the "my Social Security" website that can be found at https://www.ssa.gov/myaccount/.
In order to replace your card at the my Social Security website, you must meet certain requirements. You need to be a United States citizen who is 18 years of age or older, have a US mailing address, carry a state issued ID card or drivers license from one of the eligible states and you cannot request any types of changes to your card.
Completing An Application
If you aren't eligible to use the my Social Security website to apply for a replacement card, you will need to follow certain steps that involve obtaining documentation and filling out a physical application.
The documents that you will need to verify your identity, citizenship and age include the following:
Identity – U.S. drivers license, state issued ID card or a U.S. passport
If you don't have any of these three items or are unable to get a replacement of any of them within a time period of 10 days, you can use an employee ID card, school ID card, health insurance card or United States military ID card.
Citizenship – United States birth certificate or a United States passport
Age – A birth certificate will work best for this. Otherwise, you'll need to use a United States passport, United States hhospital record of your birth or a religious record of your birth that was completed before you turned five years old.
Social Security Card Application
To apply for a replacement Social Security card, you'll need to go to https://www.ssa.gov/forms/ss-5.pdf and print out the application. This application is in PDF format. You will need to have the Adobe Acrobat Reader DC installed so that you can open this type of file. You can download that at https://get.adobe.com/reader/.
Once you have filled out the application, you can mail all of the required documents to the Social Security Administration or visit your local Social Security administration office. They will process your application and provide you with a replacement card.
Keeping Your Card Safe
Unfortunately, Social Security fraud has increased in the past few years. Once you receive your replacement card, be sure to lock it in a safe place until you absolutely need it. It's advisable to not carry this important card around with you on a daily basis as it's hardly ever required in this digital age that we live in.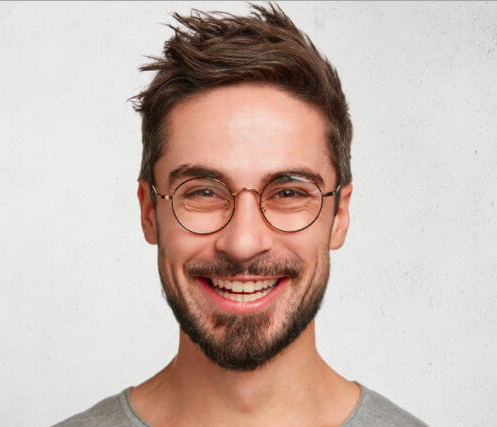 Jim Treebold is a North Carolina based writer. He lives by the mantra of "Learn 1 new thing each day"! Jim loves to write, read, pedal around on his electric bike and dream of big things. Drop him a line if you like his writing, he loves hearing from his readers!