If you do not address your envelope correctly, then it will never get to where it needs to go. The workers and computers at the post office are trained to make sure that your letter gets where it is going no matter how you address the envelope. But if you want to make sure that your letter gets there fast, then you need to write your addresses legibly and make sure you use the format the post office prefers.
Residential Addresses
All recipient addresses are written in the middle of the envelope, no matter how large the envelope may be. For a residential address, the format is to list the recipient's name first, then their street address, then their city and state and then put the zip code on the final line. Not only is it important to write legibly, but you should avoid using abbreviations you are not sure of. Unfamiliar indicators can confuse the post office and cause your letter to be delayed.
Corporate Addresses
A corporate address is similar to a residential address, but it does have a couple of unique features. The format for a corporate address is the contact person who is receiving the letter (indicated by the abbreviation ATTN), the name of the company, the company's street address or post office box, the city and state and then the zip code on the final line. If there is a mail stop to be used, then that would be on the same line as the ATTN or the company name.
International Addresses
International residential and corporate addresses follow the same format as outlined above, but with the addition of the country name below the zip code. In some countries, the zip code is referred to as the postal code and looks very different than what is used in the United States.
Return Address
Your return address is written in the top left-hand corner of your envelope. The top right-hand corner is reserved for the postage. The format of your return address is your name, your street address, your city and state and your zip code. Many people invest in return address labels which makes the process much easier. You must include a return address every time in case the post office cannot deliver your letter and needs to get it back to you.
Use Dark Ink
Not only should you be careful to write all your addresses in a way that can easily be read, but you should also use a dark ink. Most post offices process mail using computers and those computers have a hard time reading any color ink except for blue and black. To make sure your letter is delivered quickly, you should use dark ink on every address.
When you format your addresses on an envelope properly, write clearly and use dark ink you should have no problem getting your letter delivered. If you have a printer and a word processor program, you can use them to generate computer printed envelopes that the post office can easily process.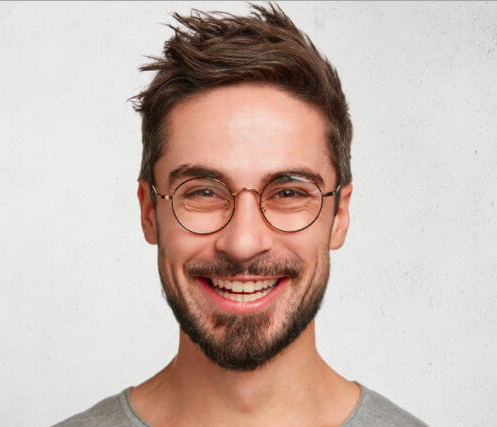 Jim Treebold is a North Carolina based writer. He lives by the mantra of "Learn 1 new thing each day"! Jim loves to write, read, pedal around on his electric bike and dream of big things. Drop him a line if you like his writing, he loves hearing from his readers!